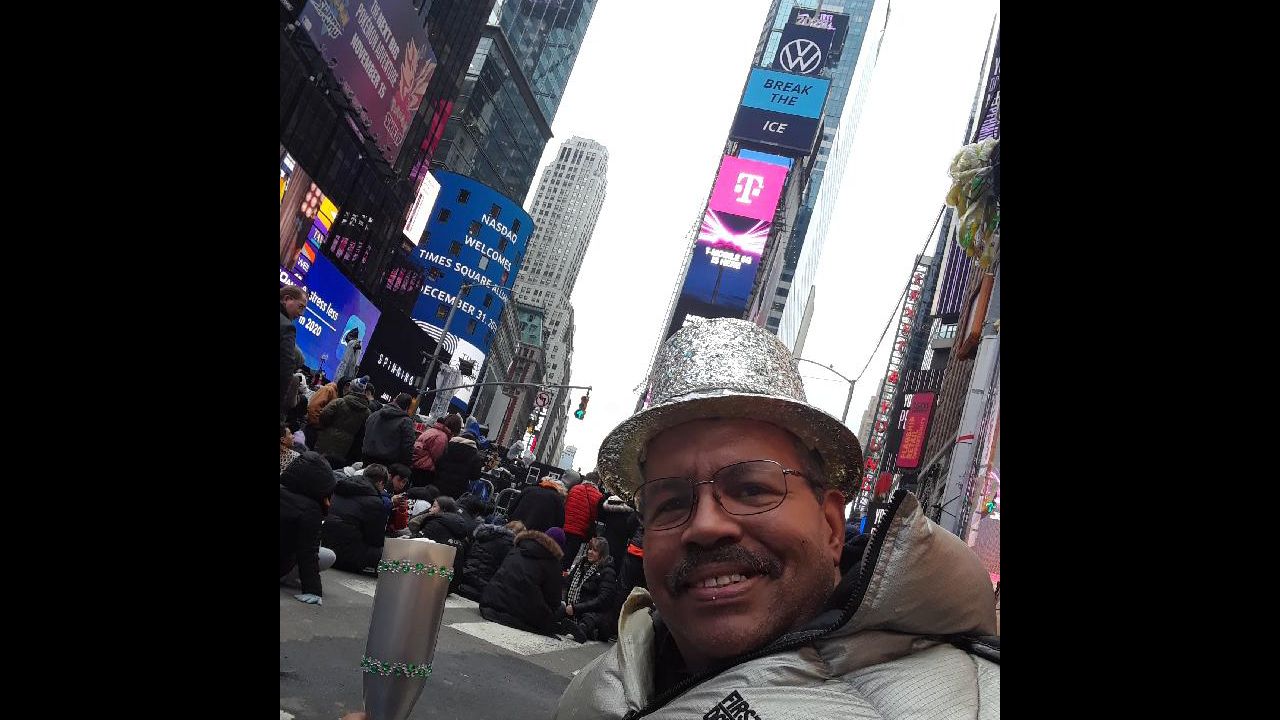 For the 39th year in a row, Ronald Colbert will spend his New Year's Eve watching the ball drop in Times Square. The Staten Island Ferry worker is one of the several dozen "everyday heroes" selected to see the party in person.
"I'll add it to my resume of things I have never done before, so I have never done Times Square with nobody," he says.

Colbert's tradition began in 1982 when he was in his mid-20s. He says he didn't have to arrive so early back then, but in recent years, he usually gets to Times Square around 8 a.m. to secure his favorite spot near the Paramount Building.
"It is exactly the best trajectory to see the ball and to be within the area near the shops because you could at one time," he says.
This year, the New Year's Eve pro will have his own private pen, socially distanced form others. And the biggest luxury: rare access to a bathroom.

Only about 100 will gather, all essential workers and their families who helped get the city through the darkest days of the pandemic. It's a big drop from the hundreds of thousands of revelers who usuallygather from all over the world.
"This year, it has been almost a dream," Colbert says. "They provided us with accommodations. There's facilities, there will be seating, social distancing, and you are still able to do Times Square. It is going to be amazing."
Colbert admits some years the weather has almost kept him away, like the bitter cold that welcomed in 2018. But he said he has stood in snow and rain and is happy a pandemic can't keep him away either.
"You can't be a New Yorker and not enjoy it, so this is my famous enjoyment," he says.

Colbert says he will be back next New Year's Eve in his normal spot with his iconic silver glitter hat. He says he just hopes 2021 is a lot better than 2020.
(责编: 洋洋 )